December Holiday Market!
2nd Annual
FUTURE OF DIVERSITY HOLIDAY MARKET
SUNDAY, DEC 4 • 12–4 PM at La Spiga
Free Admission — Everyone Welcome!
Eat, drink, shop, and enjoy live music at our 2nd Annual Holiday Market! You'll find a tantalizing offering of hot street foods and an array of packaged goods—spice blends, jams, baked goods, sauces, wellness products, candles, chocolates, wine and more!
This is a perfect way to shop locally and help support the talented chefs and artisans who are part of la Spiga's Future of Diversity program!
A cash bar will also be available, and attendees will have a chance to win an incredible gift basket full of goodies from our guest chefs and la Dispensa (Chef Sabrina's new Italian deli & specialty market). Attendees will receive 1 raffle ticket for every $10 donated to the Future of Diversity program.
If you can't make it on the 4th, but would like to donate to the program, please click here. Thank you!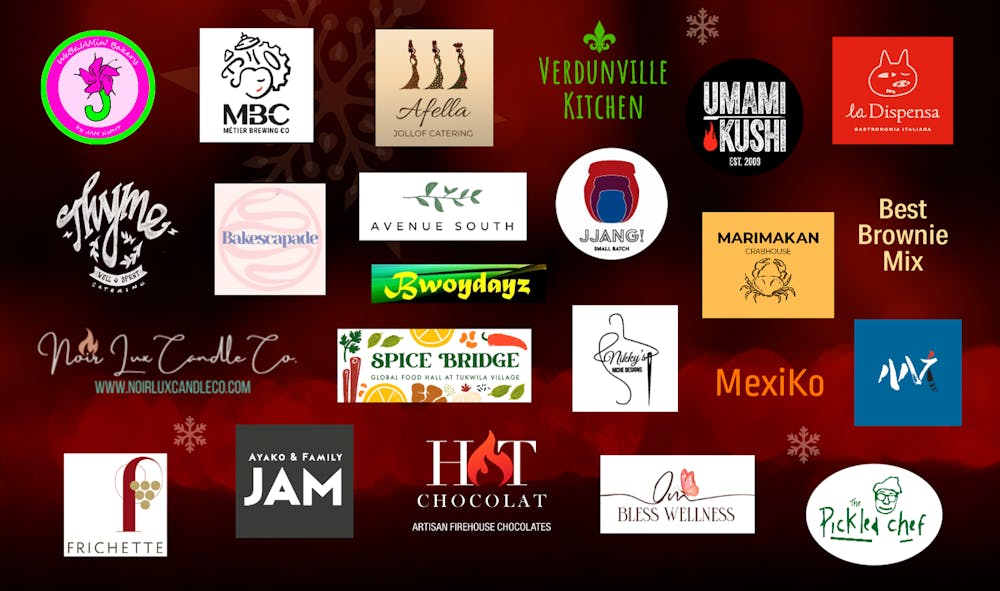 - - - - - - -
"The Future of Diversity program is a culmination of my desire to inspire, mentor, coach and highlight people of diverse backgrounds. I've always had a passion for different cultures, and I love meeting new chefs — learning about what they are doing in the community and seeing how they are showcasing their delicious foods. This program is one of the ways I enjoy connecting with our BIPOC community, bringing us closer together, and providing a platform to highlight chefs in the beginning stages of their concepts." —Chef Sabrina Tinsley