December Holiday Market!
HOLIDAY MARKET
DECEMBER 5 • 12–4 PM at La Spiga
Free Admission — Everyone Welcome!
Part of La Spiga's Future of Diversity Guest Chef Program.
Join La Spiga in welcoming our "Future of Diversity" Guest Chefs for our inaugural Holiday Market, a tantalizing offering of hot street foods and an array of packaged goods—spice blends, jams, baked goods, sauces, wellness products, chocolates, wine and more. Chat with the chefs, enjoy live music, and get your holiday shopping on!
A cash bar will also be available, and attendees will have a chance to win an incredible gift basket full of goodies from our guest chefs and La Spiga's pantry (attendees will receive 1 raffle ticket for every $5 donated to the Future of Diversity program).
If you can't make it on the 5th, but would like to donate to the program, please click here. And thank you!!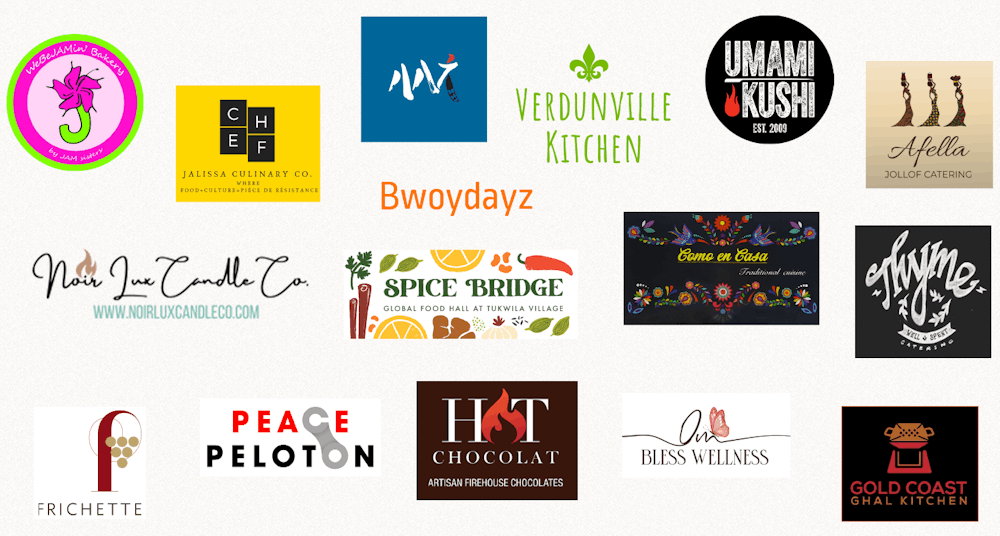 Mark your calendar, and we hope to see you there!
- - - - - - -
"The Future of Diversity program is a culmination of my desire to inspire, mentor, coach and highlight people of diverse backgrounds. I've always had a passion for different cultures, and I love meeting new chefs — learning about what they are doing in the community and seeing how they are showcasing their delicious foods. This program is one of the ways I enjoy connecting with our BIPOC community, bringing us closer together, and providing a platform to highlight chefs in the beginning stages of their concepts."
—Chef Sabrina Tinsley
AS PER LOCAL ORDINANCES, PROOF OF VACCINATION OR NEGATIVE TEST WITH VALID I.D. WILL BE REQUIRED FOR ENTRY.