Guest Chef Dinner Series!
FUTURE OF DIVERSITY – GUEST CHEF PROGRAM
In the spirit of promoting diversity and community, La Spiga's executive chef Sabrina Tinsley has launched an exciting program featuring guest chefs of color to showcase their culinary talents and and delicious foods from around the globe. Each month, our featured guest chef will prepare tasty 3-course dinners for takeout reflecting their food cultures and philosophies.
A 30-minute live Zoom interview with the featured chef will also be conducted in order for diners to learn more about the person behind the food. Zoom available to all; no purchase necessary.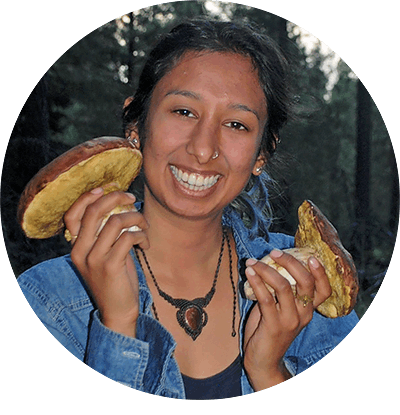 JUNE GUEST CHEF
Shaili Parekh – Earth and Spice
Chef Shaili Parekh, a first-generation Indian American, is an avid forager, fermenter, and herbalist. She puts a Pacific Northwest twist on traditional Indian flavors with flare, grace and fantasy.
Check out her delicious 3-course takeout menu below and place your order by June 24th for pick up on June 26th. We also hope you'll join us for a live Zoom on June 23rd where Chef Sabrina will ask Shaili about her background, her fascination with foraging, and her 3-course dinner.
Details & OrderingZoom Registration
JULY GUEST CHEF
Jalissa Horton – Chef Jalissa Culinary Co.
Chef Jalissa takes pride in preparing delicious comfort food using flavors around the world. Her southern comfort dishes reflect her family's favorite recipes inspired by the African Diaspora.
details coming soon
••••••••••••••••••••••••••••••••••••••••••••
Support & learn more about our previous Guest Chefs!
FEBRUARY GUEST CHEF
Chef Mahogany Williams – The Pickled Chef
The Pickled Chef is your gateway to all things soulful and satisfying, and Chef Mahogany's method is simple: reimagine comfort food favorites using modern global flavors.
Interview & Bio
MARCH GUEST CHEF TEAM
Natalie Evans – We Be JAMin' Bakery & Carlington Noble
Afro-Caribbean chef Natalie and her Jamaican partner Carlington Noble turned to their Caribbean roots for their 3-course takeout dinner featuring favorite foods from their childhood.
Watch Interview
APRIL GUEST CHEF
Monica Wachira – Monique's Hot Kitchen
Chef Monica's goal is to serve the best Kenyan cuisine globally that the world has ever had, using the most natural ingredients available because she believes that fresh, organic food not only tastes better, but also is healthier.
Watch Interview
MAY GUEST CHEF
Wil Yee – Memoirs of a Gay Chef and Duos Catering
Filipino-born Chef Wil Yee is obsessed about retracing his roots and is starting a cookbook series where the mission is "healing through food." His palate is hyper refined, and his technique is impeccable.
Watch Interview