Main content starts here, tab to start navigating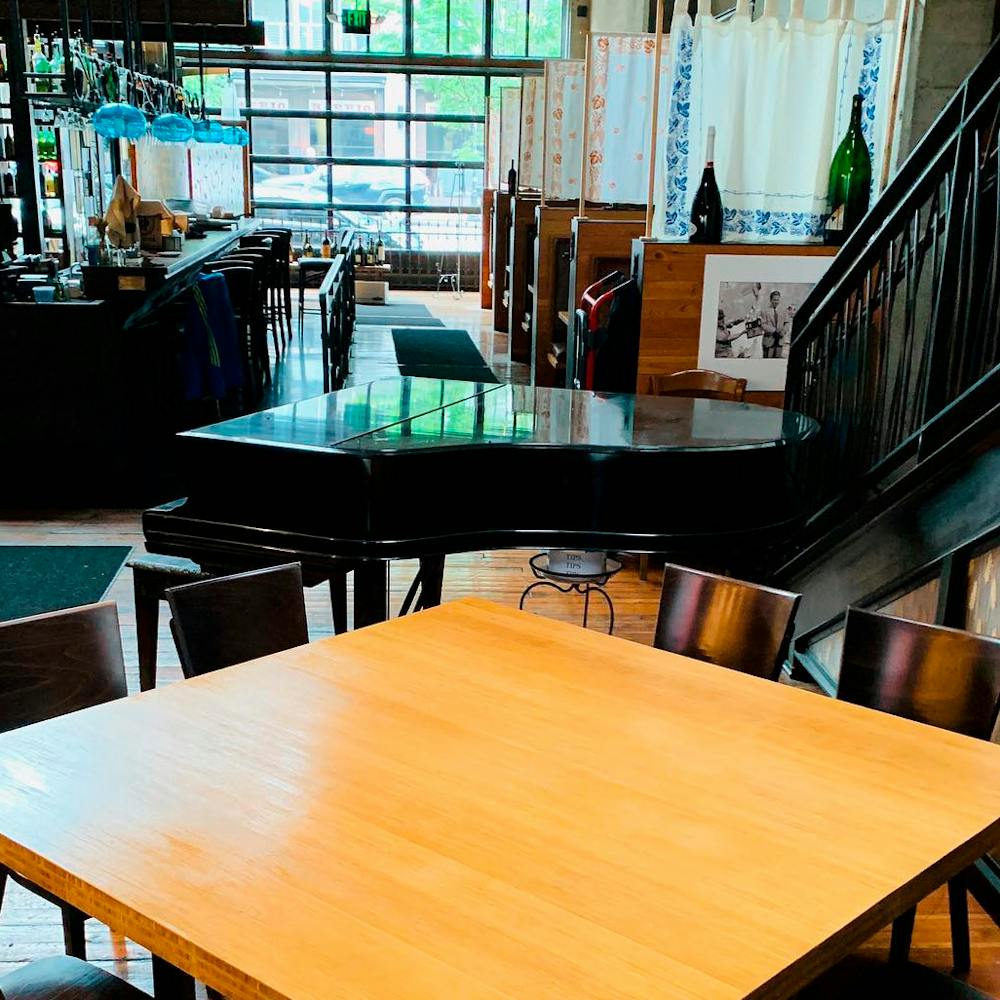 COVID-19 Dining Protocols
This is new territory, but we've worked hard to create safe & comfortable spaces for you here at La Spiga. There are a few rules we'll all have to follow to keep everyone healthy, and reservations are required. We've missed you all and we look forward to seeing you soon!
Reservations are available online through OpenTable
or by calling us at 206.323.8881.
Arrival Time/Late Arrivals
We ask that you please show up at the exact time of your reservation. Guests who arrive early will be asked to wait at a social distance outside or in their car. Guests will only be seated once the entire party has arrived. If you will be late, please notify us as soon as possible so that we may try to rearrange your reservation, though please understand that we cannot guarantee a seating for late arrivals due to our reservation and limited seating requirements.
Masks
For everyone's safety, restaurant staff will be wearing masks, and all guests will be required to wear a mask while not at their table enjoying dinner. If you arrive without a mask, we will be offering disposable masks for $2 each. A mask storage bag will be provided for every guest to keep surfaces and masks safe from potential contamination.
Temperature Checks
In order to maintain a safe dining environment for our guests and employees, we will use a touchless thermometer to take the temperature of every guest and employee before entering the restaurant. If your temperature is elevated, we reserve the right to reschedule your visit in two weeks. Any guests refusing to have their temperature taken, will not be admitted to the restaurant. We truly appreciate your understanding and cooperation.
Seating
All seating will follow recommended social distancing standards with either 6' distance between parties or proper barriers. Reservations are available for groups of 5 or fewer diners, and no exceptions will be made for additional guests. Bar seating is not currently available. With the exception of restroom visits, guests (including children) are kindly asked to remain seated throughout the entire meal.
Sanitation
Our staff has been rigorously trained to follow all sanitation recommendations of the CDC and King County. All La Spiga staff members will wear a mask and gloves for your protection and theirs. All tables, seating and touchable surfaces will be sanitized before you arrive and after you leave. Garbage cans will be available at your tableside for disposal of menus, napkins, straws, used gloves and other waste. You will be asked to pass around your table settings and stack all of your dirty dishes at the end of the table for quick, safe and easy collection.
Ordering and Payment
We would like to minimize interactions at your table while still providing excellent service, so here are some helpful pointers. Please preview our menus online before arriving so that you'll have a good idea of what you would like to order. Once everyone at your table has decided on their food and drinks, your server will answer any questions you may have and take your entire order at an appropriate social distance. For the moment, we will be taking credit card payments, but online ordering and payment options, plus in-house touchless payment options are coming soon. If you are not comfortable handing over your credit card, please make arrangements to provide your credit card number over the phone in advance of your visit.
Restrooms
Restrooms are located on the lower level of our building and require a code which will be clearly posted at the host stand at the entrance. Please use the touchless hand sanitizer located at the entrance of the restroom before and after using the restroom. We ask that only one person visit the restroom at a time.
Contact Information
We will have access to your contact information when you make your reservation, and our policy will be to contact you immediately if we have any reason to believe there was a chance you were exposed to COVID-19 during your visit. Please let us know if you prefer not to be contacted.
We appreciate all of your support and cooperation! If you have any questions or concerns, please give us a call at 206.323.8881.